About Us
Our Mission
---
At Gardam Real Estate, we are committed to delivering the ultimate real estate Sales, Purchase, Property Management & Leasing and Projects & Developments service. Operating with the highest professional and ethical standards, our unique relationship with DBC Centre allows a highly personalized approach within a supportive, globally networked structure. In this way, Gardam Real Estate delivers better service, better value and better results to vendors, landlords and purchasers alike.
Our Commitment
---
A complete Real Estate service combining personal expertise, individual service and global connections.
Personal Expertise
A real estate professional of many years standing, Leigh Gardam is one of the most highly credentialed, highly ethical and highly professional agents working in the market today. With wide experience including a long career with one of Melbourne's biggest and most respected real estate brands and a Directorship within a large multi-office operation, Leigh Gardam has extensive experience in every aspect of property marketing, sales, leasing and business management.
In his time as an Agent and Director, Leigh has been involved in negotiating the sales of thousands of homes; whether by taking the home directly to auction, by private sale or through negotiation.
This vast experience has taught Leigh more than just how to achieve an above-expectation result for his clients, his years in large agencies have also inspired him to find a more streamlined and strongly networked approach. This is at the heart of the creation of Gardam Real Estate.
Individual Service
As part of DBC Centre's one-stop-shop service, Gardam Real Estate combines the expertise of a true local agent with the backing of Melbourne's largest construction and property services group.
Based at DBC Centre's West Melbourne showroom, but at work right across Melbourne and beyond, Gardam Real Estate is committed to providing a totally in-house and highly professional real estate sales, leasing and purchase service.
With a commitment to service, Leigh Gardam exceeds clients' expectations on every level. Professionalism, traditional values, ethics, service and a successful track record are all part of a collective expertise that ensures a real estate experience with a difference.
Global Connections
Partnered with DBC Centre, Gardam Real Estate offers a unique service to vendors and potential buyers alike. With services including selling, leasing, buying, project marketing and development facilitation, Gardam Real Estate works with a diverse range of property types, in all price ranges, right across all Melbourne suburbs and beyond.
For vendors, our expertise allows us to develop an individual and appropriate strategy for your property...while networks in Melbourne and overseas ensure a wide range of potential buyers.
For buyers, our connections locally and globally ensure direct access to the newest and most lucrative properties - often before they are offered to the open market.
The benefits of our service
---
Big connections, big infrastructure, big networks and big design, build and construction expertise, Gardam Real Estate and DBC Centre come together to offer big benefits to property buyers and sellers.
Broad Connections
As part of DBC Centre's extensive range of property, construction and home products services, Gardam Real Estate holds a unique position in a unique business. With affiliates in China and connections in every sector of the Melbourne real estate marketplace, Gardam Real Estate offers personal service backed by the wide reach of Melbourne's largest and most comprehensive real estate and construction service provider.
Big Infrastructure
Able to advise and assist in both the purchase and sale of real estate (from land to completed developments), Gardam Real Estate is both the first and last link in the chain of services provided by DBC Centre. With the backing of DBC Centre's "one-Stop-Shop" service in design, construction and supply, our clients can purchase land, design and construct, and market a completed project without stepping outside our West Melbourne offices!
Better service
At Gardam Real Estate, the service starts with expert advice, continues with personal attention, and ends with an exceptional result. Building on an intimate knowledge of the Melbourne market and strong developer networks, Gardam Real Estate is able to meet the individual needs of both purchasers and vendors. By working closely with clients to understand needs and define expectations, we are able to create a solution that perfectly matches each client's unique personal and financial situation.
Best results
Buying or selling, personalized service backed by a complete property service promises beyond expectation results - whether that's an optimized selling price or a new property with optimal benefits. With a pared-down service that never loses sight of its clients' individual goals, Gardam Real Estate aims to achieve the best price for vendors or the best buy for purchasers in the minimum time and with maximum rewards.
Our services
---
A better range of services
Any price range, any housing type, anywhere and any time, Gardam Real Estate has the expertise to ensure success in your next real estate transaction.
These are just a few of our services;
Property marketing, sales and leasing
Project marketing

Site procurement and development facilitation
Property purchase advice and advocacy
House and land packages
Architectural design services
Construction supervision
Town Planning Advice and Assistance
Links
---
DBC Center
DBC Centre is your unique one-stop-shop for your home renovation or build. Their state of the art showroom features 8,000sqm of their concept and product.
https://www.dbccentre.com.au/
Profile
---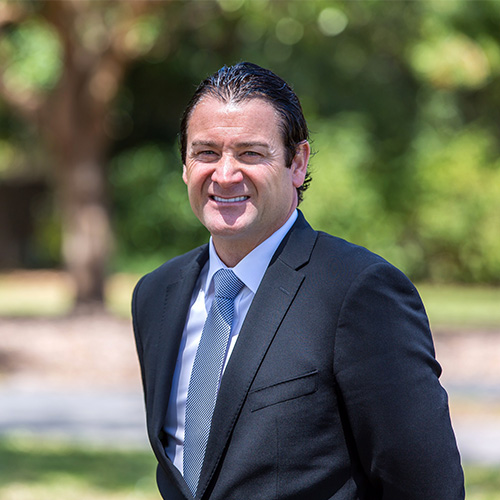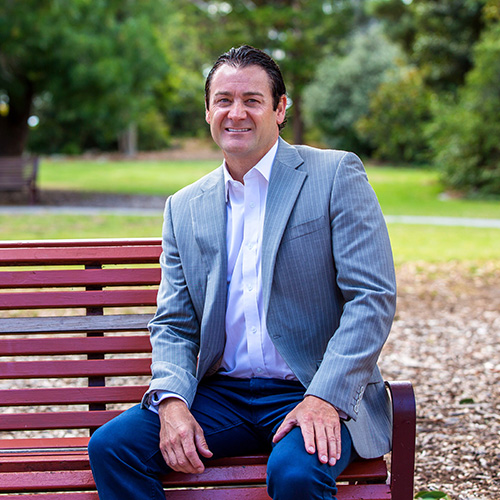 As a fully-licensed Real Estate Agent, a former Director for a large multi-office brand and a property professional of many years' standing, Leigh Gardam has the expertise, credentials and commitment to guarantee real estate success.
Joining the industry after a distinguished naval career, Leigh's life experience encompasses public service, business management and extensive travel. Time in the military and in the corporate world have shown him there are always new goals to be achieved ...and always better ways to achieve them.
"Working in other agencies, I could see what works, what doesn't, and what was costing my clients unnecessary money," says Leigh. "That led me to believe that there can be a better approach and a better outcome for many vendors. By working in conjunctions with DBC Centre I am able to offer a highly personalized service with access to the support, services and networks of Melbourne's largest property services group."
A Real Estate professional for more than a decade with Melbourne market expertise and international experience, Leigh has developed a formidable reputation as an agent of integrity and acumen. "I am strongly connected to local markets. However, today, local experience is not enough," he says. "Being widely networked at home and abroad is becoming increasingly important. One of my early goals was to travel widely, choose my partners wisely, and build strong networks at home and overseas."
Leigh's family is uniquely connected to the financial and real estate industries and actively involved in the local community. With two primary-school age children, Leigh and his wife Katrina work towards business and personal goals everyday. For Leigh these goals, like the ones he sets for his clients' properties, are often beyond expectation…. and always achievable.